Maureen's latest book, Avoiding Naples

Check out Maureen's book Make My Christmas
Mini-Review: 4.0 out of 5 stars Romp through the holidays January 1, 2013
By Elaine Haley
Make My Christmas is a romp through the holiday when a fractured family gets together for a non-stop whirl of dialogue and spinning scenarios. Characters' interrelationships tighten in on themselves in this entertaining zany tale that constantly entertains the reader from beginning to end. Subtle humor laces through the strained family relationships that rise and fall in constant motion like a juggler's tricky act of keeping all the colorful balls in the air. The clever concentration of dialogue is ripe for a sit-com presentation. A plethora of unique engaging characters in this energetic tale has enough forward motion to carry the tale even further.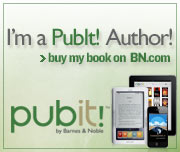 MOST RECENT ARTICLES:


Credit is Bad, Right? Then Why Select Investments Based on Debt-Weightings?




Can You Invest Like a Hedge Fund Manager Using ETFs?




Before You Buy Muni Bonds...




Are Active Fund Managers Worth the Cost?



Read Maureen's work in Institutional Investor Magazine
CLIPS: RADIO INTERVIEWS
ARTICLES ARCHIVE
BRIEF BIO

Maureen@MaureenNevin.com - 732-774-3510

Vent on the Economy at Maureen's Planet Finance Blog